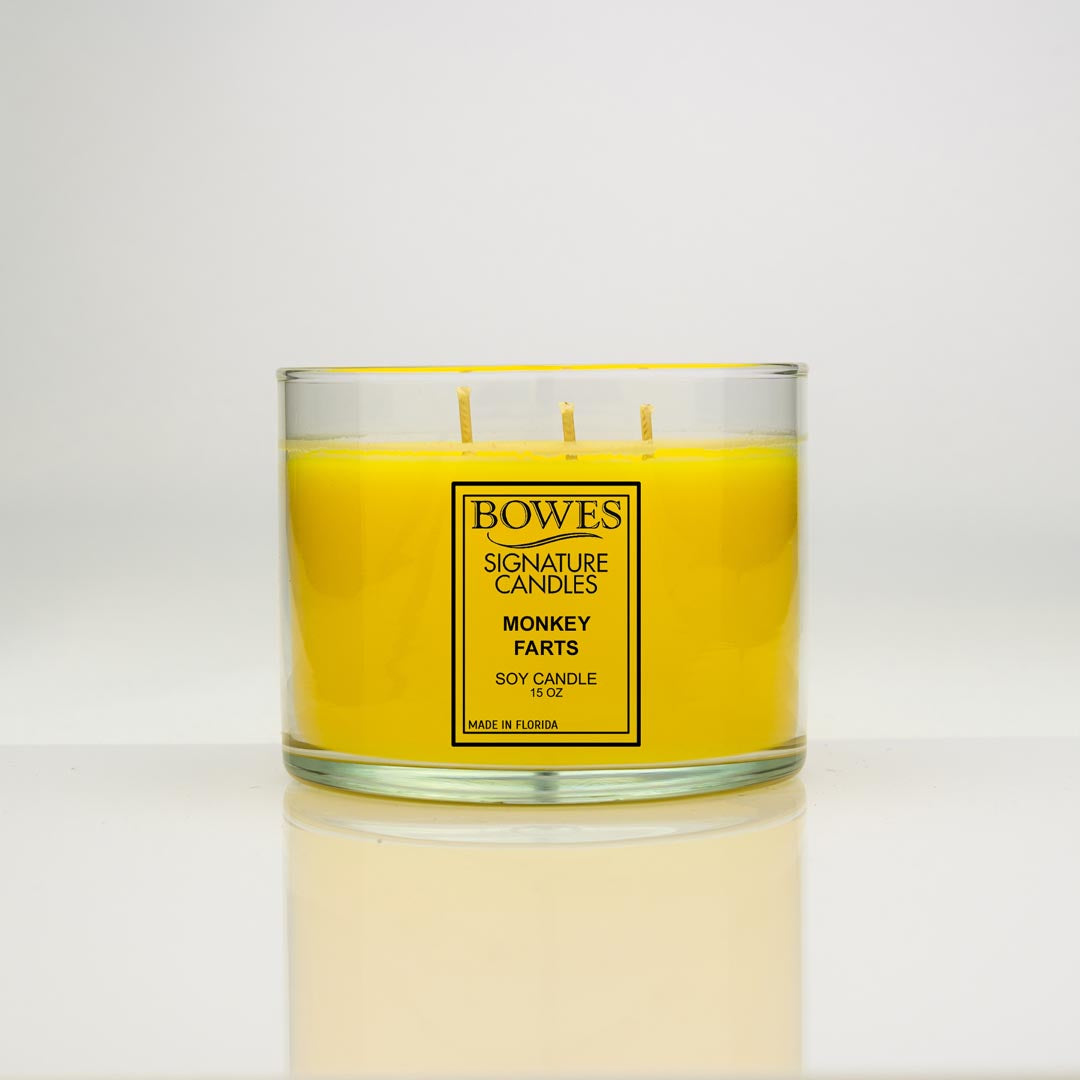 15 OZ CANDLE
Delightful, not disgusting! A blend of fresh bananas, juicy mangos, and strawberries.
Size: 15 oz
Made with Soy Wax
3 Lead-Free Eco-Wick for a more even burn
Natural Fragrance Oils
Safe for the whole family and handmade in Florida, USA.
Bowes Signature candles inspire your space with sustainable, handmade, and safe products that renew, refresh, and revive—inspired by you.
Restrictions:
Burn within sight.
Keep away from things that can catch on fire.
Keep away from children.
Do not burn the candle longer than 4-hour intervals.
Keep wicks trimmed to 1/4". Keep wax pool free of debris. Always burn on fire, heat-resistant, and stable surface. Avoid drafty areas.
Keep out of the reach of children and pets. Our products are safe, but Bowes recommends that only adults be responsible for handling and using our aromatherapy grade products, reducing the risk of heat, flame, hot wax, accidental ingestion, and other typical injuries
Located within Marketplace Co-Op and Disney's Days of Christmas at Disney Springs®
1486 Buena Vista Drive
Lake Buena Vista, FL 32830


HOURS:
Monday - Friday: 10:00am - 10:00pm
Weekends: 10:00am - 11:30 pm
Personalize Your Candles in our Store
Located within Marketplace Co-Op and Disney's Days of Christmas at Disney Springs®
1486 Buena Vista Drive
Lake Buena Vista, FL 32830


HOURS:
Monday - Friday: 10:00am - 10:00pm
Weekends: 10:00am - 11:30 pm