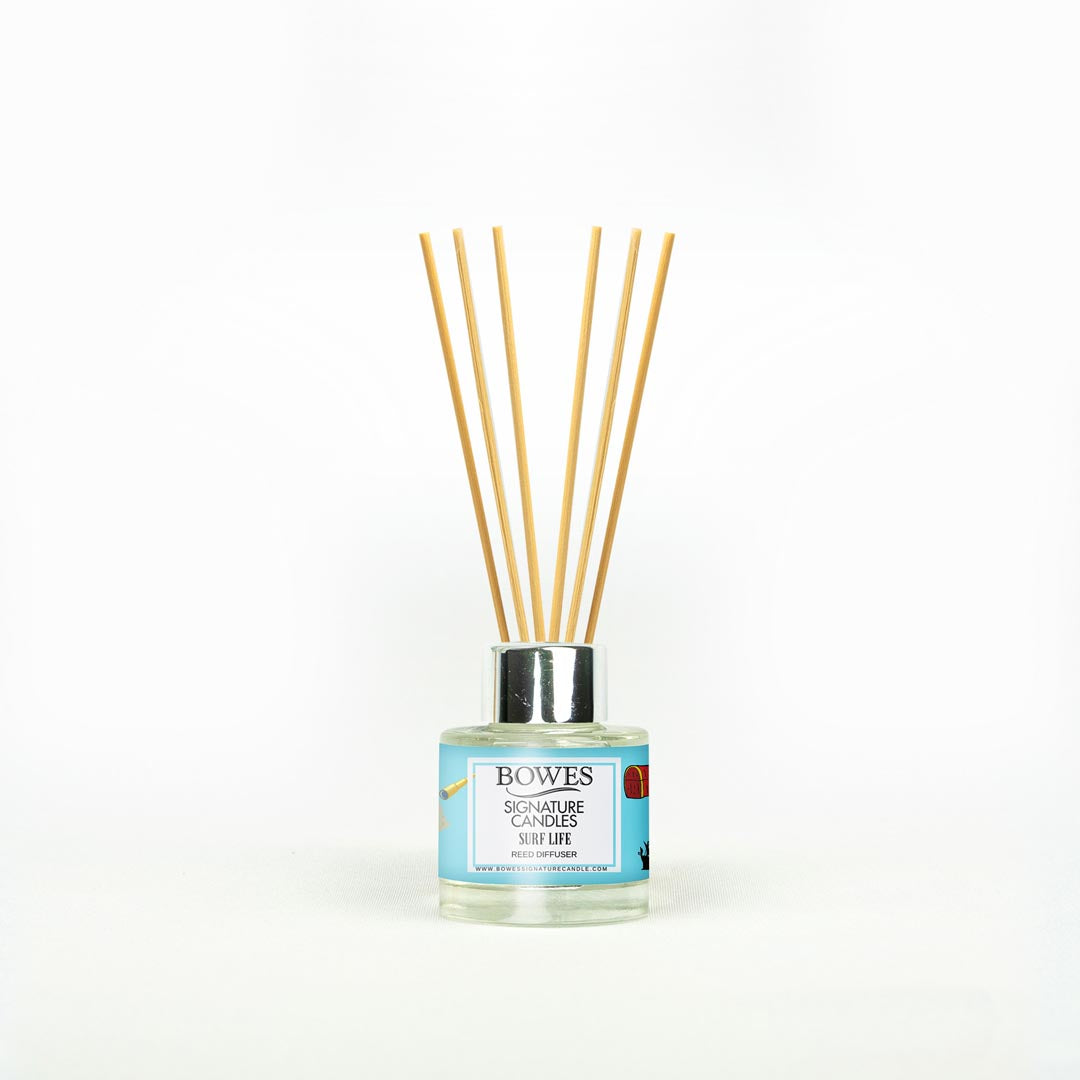 Surf Life - Small - Reed Diffuser
An incredible sunny scent made with a combination of coconut and strawberry.
Our Reed Diffuser Collection creates a light scent that lasts and gently fills the room with the inspired fragrance of your choice. Perfect for bathrooms or smaller spaces to add that finishing touch of magic.
Size: 2 OZ
Ingredients: Essential Oil / Natural Fragrance Oil mixed with unscented natural reed diffuser base oil.
Safe for the whole family and handmade in Florida, USA.
Restrictions:
Discontinue use if skin sensitivity occurs.
Keep out of reach of children.
Not for internal use.
Avoid contact with eyes.
Keep out of the reach of children and pets. Our products are safe, but Bowes recommends that only adults should be responsible for handling and using our aromatherapy grade products. This reduces the risk of heat, flame, hot wax, accidental ingestion, and other typical injuries.
Shelf Life: 24 Months
Located within Marketplace Co-Op and Disney's Days of Christmas at Disney Springs®
1486 Buena Vista Drive
Lake Buena Vista, FL 32830


HOURS:
Monday - Friday: 10:00am - 10:00pm
Weekends: 10:00am - 11:30 pm
Personalize Your Candles in our Store
Located within Marketplace Co-Op and Disney's Days of Christmas at Disney Springs®
1486 Buena Vista Drive
Lake Buena Vista, FL 32830


HOURS:
Monday - Friday: 10:00am - 10:00pm
Weekends: 10:00am - 11:30 pm